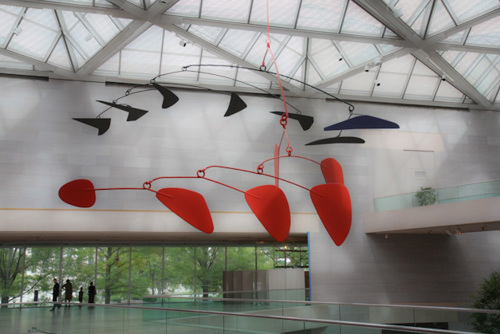 HEART OF ART IN EVERY CHILD – Alexander Calder's 76-foot-long mobile, untitled, 1976 is the icon of the National Gallery's East Building. It has gracefully presided over the central court since 1977. It has become an icon in my life also. During my daughters early childhood, the National Gallery was a frequent Sunday outing. The heart of a child is closely related to the heart of art. I loved watching her awe, and her uninhibited, spontaneous reactions to many kinds of paintings, sculpture and especially the big soaring mobile. Once, while standing on the upper mezzanine, I held her up high in my arms so she could touch the mobile as it floated past. That's a story she'll always remember. Seeing surprise, and wonderment in her eyes was genuine happiness. Visiting the National Gallery is still a favorite choice for our father/daughter day trips.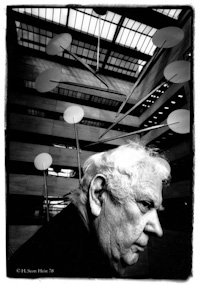 BALANCING ACT – Calder's mobile is constructed of aluminum and steel and weighs 920 pounds, and yet it floats effortlessly in the large atrium. Using an ingenious system of weights and counterbalances, his mobile moves freely as suspended, powered only by slight air currents. Alexander Calder is perhaps best known for his large, colorful sculpture, which incorporates elements of humor and chance into beautifully engineered structures. NGA The Collection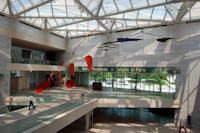 TENDING YOUR VILLAGE – The atmosphere at the National Gallery of Art is flooded with natural light, fresh conditioned air, and a therapeutic ambiance. Calder's mobile is ingeniously designed for perfect structural balance. Balance with your business branding is similar to a Calder mobile, presenting interesting content along with human personality elements. This is old world village relationship building, still the rock of good business – consistently communicating your unique story. These are the values customers love to believe in. You can no longer be just another website.
---