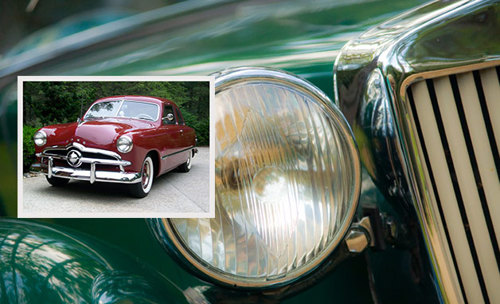 THE CONCEPT – Do your products and service mirror the astonishing brilliance of your personality? Polish out your scratches and trim up the detail of your business. That's what customers love to believe in.
CLASSIC RIDE – Driving a 1949 Ford Coupe during high school was almost considered a cool ride by my peer group. Although, I remember feeling less than trendy because some of the more resourced and fashionable classmates drove trendy muscle cars. Chic engine power was impressive back then, but my eyes where hinting toward a life long fancy for vintage, polished curves, and shiny-mirrored chrome. Oh yes! I'd love owning that coupe again today just to enjoy its classic appeal. That big old beauty shall fit nicely into my life as soon as the resources for such a dream hobby become so.
DIXIELAND JAZZ – I love going to antique car shows; I'm happy just to photograph them and enjoy their beautifully restored handcrafted styles. Can you hear the live Dixieland Jazz Band music flickering off the polished enamel curves and mirrored chrome trim? I love taking in the colorful shimmering excitement of all the different blurred reflections and action glaring across each shapely body.
---